Integration: Polarity Koi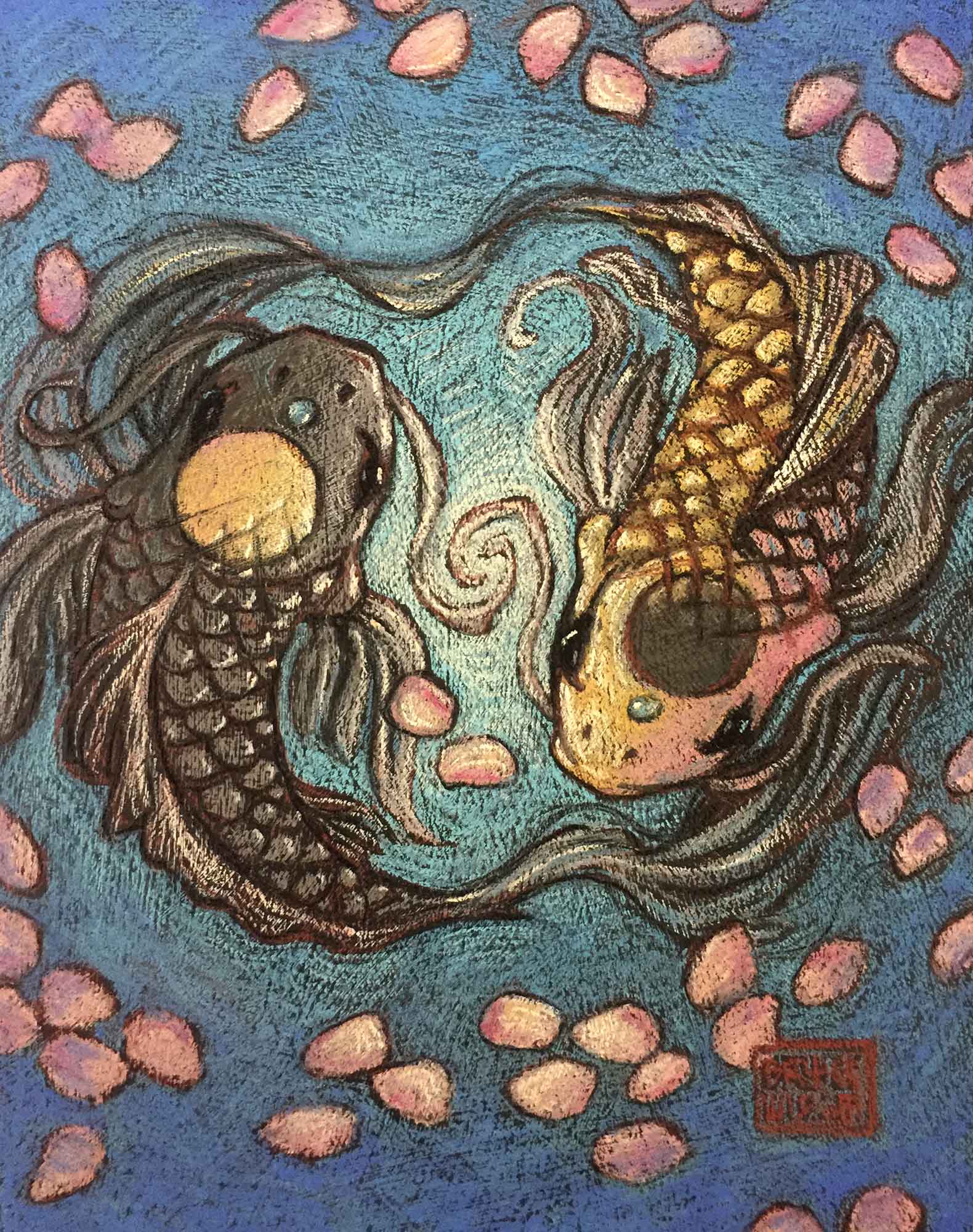 Integration: Polarity Koi
14" x 11"
Pastel on wood panel.
Created live with the Luminous Awareness Institute in the Sierra Nevadas.
(Third in this series of on-location paintings. A continuation from the second painting, "Path of the Luminous Heart", where the congregation walks toward the koi-filled lake.)
Prior to polarity: Unity.
Inherent Wholeness.
Yet skipping over polarity-work to take one's natural seat in Unity can be a bypass, right?
We've got to do the work.
And this takes dedication and devotion - to that which is larger than any part.
sold out